Unscented Lotion 8oz bottle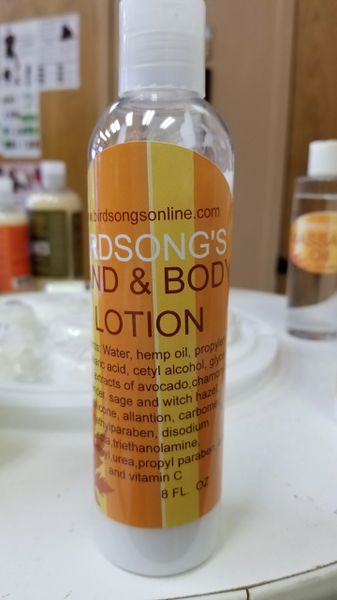 Our hand and body/foot/massage lotion is one of our best sellers! We can add any fragrance to it at no additional cost.

Ingredients:  Water, hemp oil, propylene glycol, stearic acid, cetyl alcohol, glyceryl stearate, extracts of avocado, chamomile, lavender, sage and witch hazel, dimethicone, allantion, carbomer, methylparaben, disodium edta, triethanolamine, imidazolidinyl urea, propyl paraben, aloe vera and vitamin C.

Warnings: As with all products, user should test a small amount prior to normal extended use.