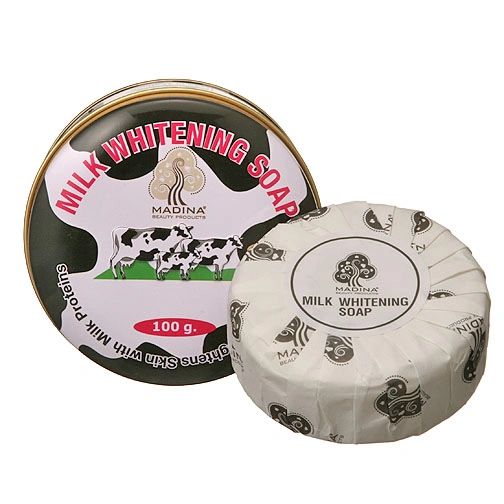 Milk Whitening Soap is specially formulated from natural milk proteins, vitamin E and natural moisturizers. It's powerful lightening effect promotes whitening while natural moisturizers keep the skin feeling thoroughly cleansed, creamy soft, moist and smooth.
Ingredients: Sodium palmate, sodium cocoate, glycerine, sodium chloride, tretrasodium EDTA, milk extract, titanlum dioxide, etidronic acid, fragrance.
Warning:: For external use only. Do not get into eyes.